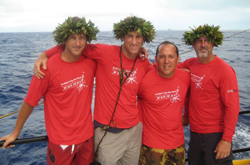 Stuff from our awesome coaches, Dave and Matt:
TeamSnap
Our race team uses TeamSnap to coordinate training and races.
To be added to TeamSnap please do the following;
Send a text message (preferred) to 831 227-9749 or an email to davidwaynar@hotmail.com with the following information
First and last name
Phone number (cell number preferred)
Email address
Date of birth
Coach Dave Waynar will setup your account and you will receive an invite email from TeamSnap. Accept this and you will be in our TeamSnap system.
Now you will have an account and you can log in here.
You will receive sign up notifications via email (or mobile app, free on your phone) for practices, races, meetings, etc. The coaches appreciate you responding to every notification by pressing the "yes I will be there" or the "no I can't make it" buttons. Do not use the "maybe" button. If you are not sure, press the "no" button. If things change (no to yes or yes to no) then log into the TeamSnap site and change your status. The coaches use this information for planning. It is important to keep your TeamSnap status up to date for each event.
To send an email to the race team members use the following;
You must send the email from the email account you have set up in TeamSnap or it won't go out.
Paddles
We recommend the
Kialoa
double bend hybrids.
The Nehu – men and stronger women
Axel II – for smaller women, strokers
Covewater is continuing the discount program for OSC paddlers. We receive 20% off all paddle orders with an order of 4 or more paddles
More Info